Nice clothes, elegant hairstyles, and glamorous makeovers. These are some of the things a girl would want to put together to constantly look chic. But when you hit the mall, the figures on pricetags could leave you crestfallen. The best thing about looking chic, though, is that you can do it, even on a budget. This mini-guide thus presents invaluable tips on looking chic under budget.
The Basics on How to Look Chic on a Budget
1. Get rid of what you do not need
Sell clothes that are still in good shape but no longer fit your body, style, or needs. Then, the proceeds of your sales can become a base for your next budget. Even if you choose to give them out rather than trade, the process will help you identify your wardrobe needs.
2. Make a budget
This is obviously the first step to take once you realize that you need to keep your fashion and grooming within a budget. Plan ahead. Analyze your income and set aside a reasonable sum for your wardrobe. Depending on your circumstances, this maybe once every month, twice a month, once every season, or twice a year. Just make a spending plan that works for you.
Be disciplined enough to keep other expenses under budget so that you do not have to spend any money meant for your wardrobe on other things, like junk food. Then, when you head to the s tores, only go with the cash you have budgeted.
Do not take excess money or your credit card(s) as this would make it easy to spend more money than you plan to. And if you already have something in mind to purchase at the store, write it down. Having a precise and well-planned checklist will help to keep your spending in check. (You do not have to fear that going with a paper and pen would make you look old-fashioned. Instead, create the list on your phone with a note-taker.) Also, it would help to go with a friend or someone who can hold you responsible as you shop.
3. Go for the essentials
Of course. If your focus is on looking chic with a fixed amount, then your objective is to stay under budget. It only makes sense, therefore, to get only what you really need. If you are shopping online, check out the store's segment for basic or essential wears like this one on H&M.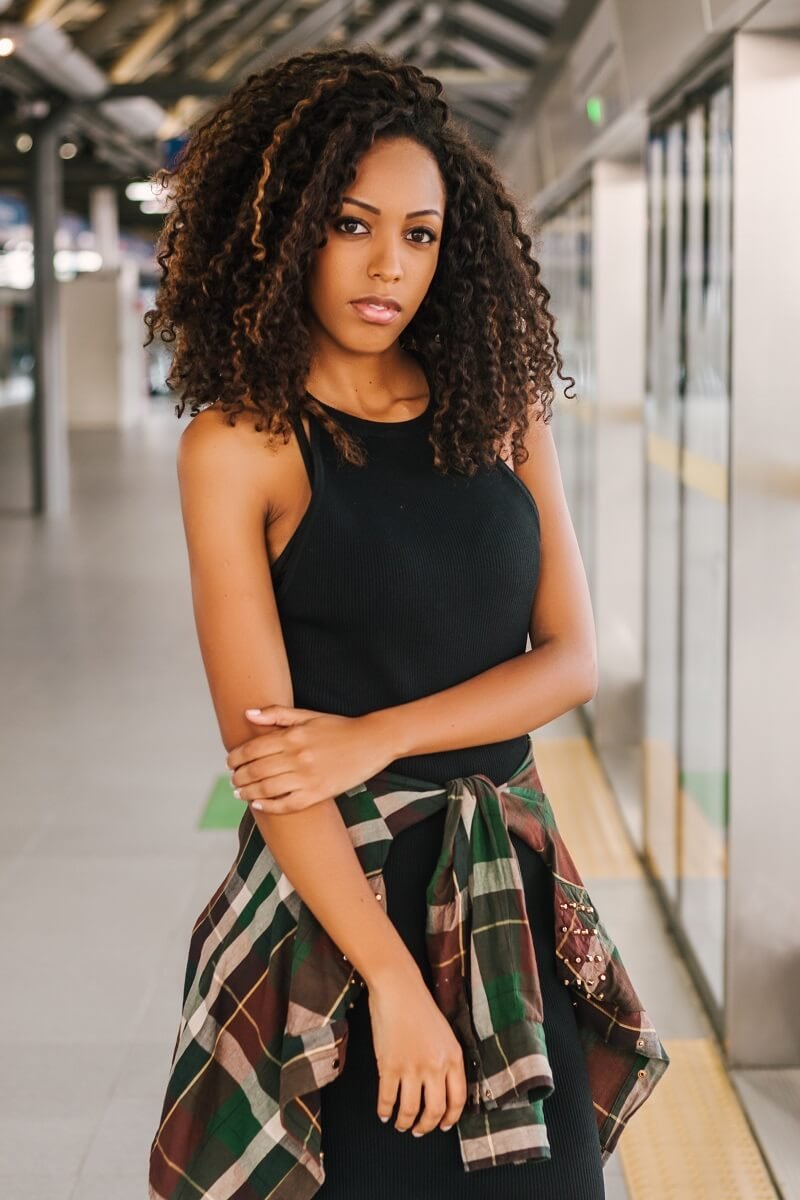 There is simply no use of getting unnecessary clothing only because you want them. If you do so, you could end up having very limited outfits with more cost than you planned. A better under-budget way to go is to get basic pieces that you can put together in a number of ways. In this manner, with one article of clothing, you have several outfits for looking chic. And with a few extra essential pieces, you get tons of chic outfits. Let us consider an example.
Getting a few T-shirts in plain colors and a pair of black pants will save costs. After all, you can pair each of them with several other clothes. For example, cute skirts, jeans, shorts, etc. that you already own or will eventually purchase. This will be a better option than purchasing a dress or outfit that you can only wear in one way, for the same price or more. So when filling your closet, get started with the essentials – a pair of jeans, a black or white tee, a black dress, a jacket, to mention a few. That way, you would only need to buy complementary pieces in the future, if at all.
4. Stay Real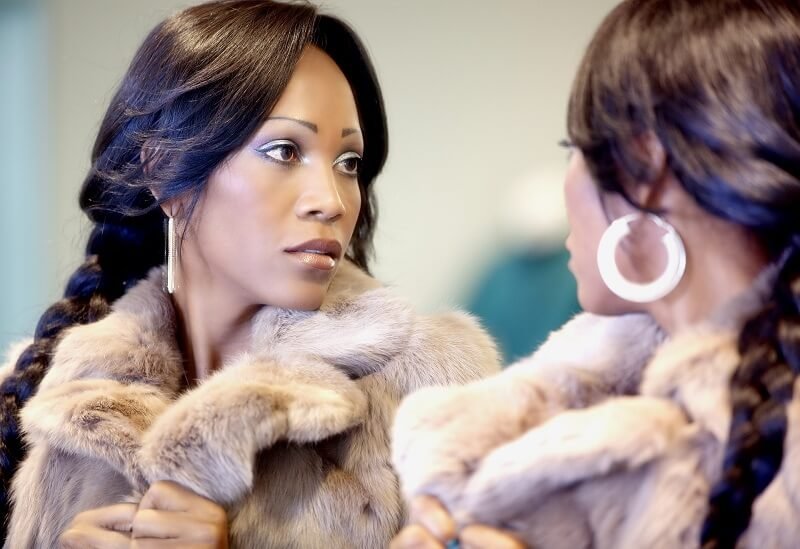 As much as possible, do not buy fake. It may be tempting to do so when you aim for looking chic on a budget. You may think getting a fake and less-expensive duplicate of a designer brand is the next best thing. It is not. Wearing cheaper duplicates can make you look cheap, not chic.
In reality, it is much better to prioritize quality over quantity. Don't worry if a pair of jeans costs, for example, close to $100 as long as it is a quality pair. It will serve you for a really long time and offer more value than, say, five low-quality $20 pairs. Then again, wearing fake fabric (with the exception of fur, of course) is not appealing and will defeat your aim to look chic on a budget. So ensure that you stick to the real deal.
5. Save for the Sales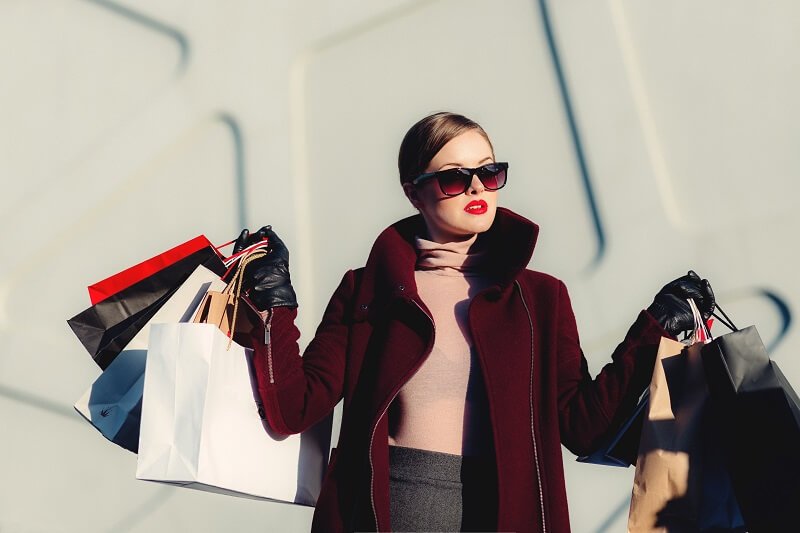 Clearance and holiday sales are so budget-friendly that they should also be your friend if you want to look chic on a budget. To make the most of your budget, you could hold off on most of your shopping until Sales when items are discounted and relatively inexpensive. You would be surprised, the good deals you could come across.
6. Thrift what you can
You can call thrift shops fashion goldmines because that is what they are. Anyone can find something that works for them on the racks of a thrift shop. Thrifted pieces are usually less expensive, so that is good for your budget. Getting your accessories – scarves, shawls, vintage jewelry, shoes, etc. from thrift shops is one right way to look chic on a budget.
7. Take care of your clothing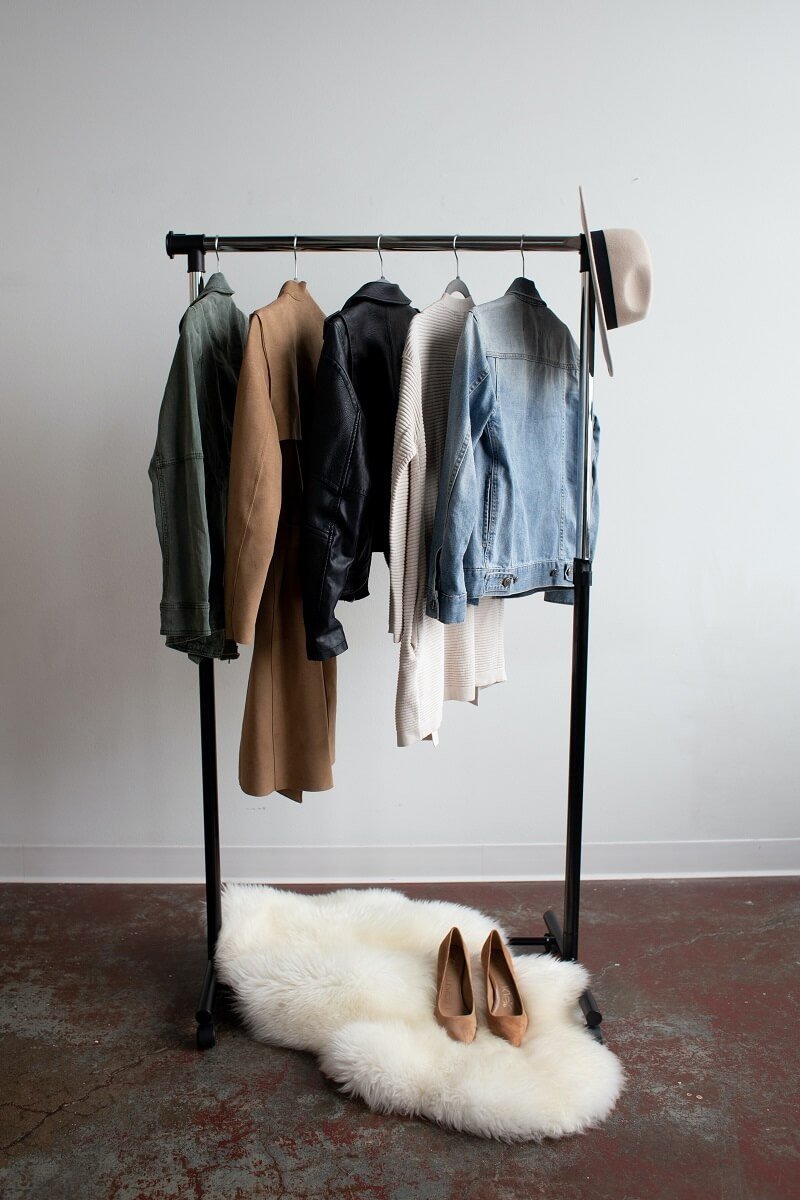 Those shoes will last much longer if you polish often and resole when needed. Your shirts will look much better for a longer period if you launder them as required and according to instructions. So, make it a habit to take proper care of your purchases. This will reduce how often in a year you have to get new clothes and by extension, ensure that you remain within your annual budget for clothing and grooming.
8. Change your mindset
It is not what you wear that matters most, but how you wear it. And even more important, it is not what you look like, but who you are inside. So change your mindset by not putting too much importance on how you look but developing real virtue and grace. These will radiate through whatever you wear.
Also, look out for various ways to match up your clothing in a chic way. Wear that collared-shirt with jeans, one flap tucked-in; or tie your tee-shirt on your high-waist jeans rather than leave it down and plain. Play with your clothing in several ways to represent your style. It would also help to keep your eye out for fashion and beauty tips and tricks.
Wrapping Up
We've seen that to look chic on a budget, you should start off with a realistic budget and be determined to stick with it. That done, shop only quality and essential pieces that make fashionable styling easily possible. Then, after purchasing, keep those clothes and shoes in good condition so you do not have to go shopping until you really need to.
Here are some extra tips though. You may want to shop offseason. For example, get your winter coat when spring pieces are starting to fill the racks. At that point, winter clothes usually cost less. Also, remember to choose classics over raging fads. That way, you can stay timelessly chic. The bottom line is – looking chic is absolutely possible, even on a budget.