Car showroom is the place where you can witness a variety of car colours on different car models. From the most common colours like black and white to oddities like orange and green – there's that one colour that you get most attached to.
Choosing a colour defines your personality and purpose. If it's commercial – you'd prefer purpose and go with mostly black, grey or white. Or if it's personal – there's no limit to your choice. You could even pre-order the car by choosing the colour you like the most.
However, with all the hype around colours and personality – do you know that some colours are hard to maintain while some others are easy. It's true. You may not believe that a car colour could play such an important role in maintenance but it does, and we are here to tell in what way:
Owning a black car might seem luxurious and royal but do you know that black is the colour that could reflect every speck of dust, stain and scratch? As black is the dark colour, any light colour marks can appear as a stain on your beautiful car's surface. Even removing the stains from the surface could take an effort.And if you go on a long trip on highways – you can a find a thin layer of dust changing the original black to dusty brown.
Moreover, black is known to absorb and retain the sun's heat so it may not be a best idea for you if you travel a lot. Additionally, black can make look the smallest of scratches into an obvious one. So, learn here how to protect your car's paintwork to keep the black colour safe on your car.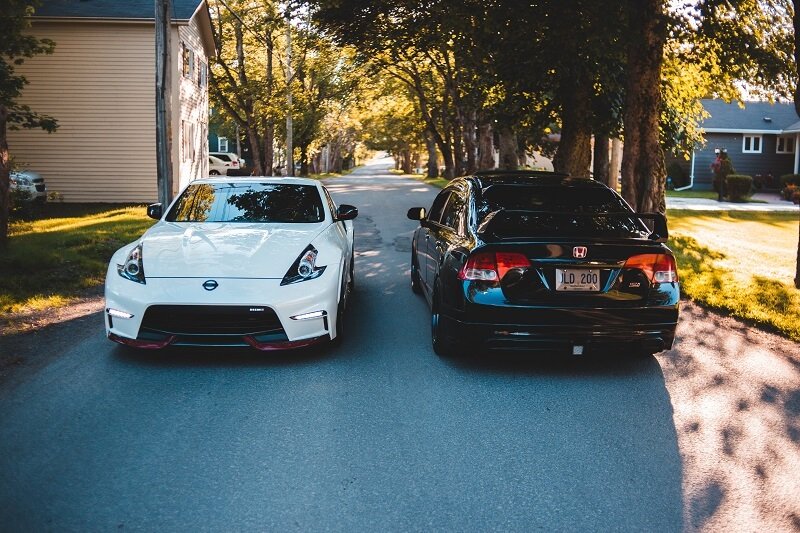 Even the white looks easy, but…
White is the most preferable colour for most of the people and it looks classy as well. But the maintenance is not that easy. As it's light in shade, every dark colour stain like bird waste, mud, dirt etc. looks glaring on the surface. But the pros of the white outweigh the cons.
White makes your car look larger and is most forgiving during summers as it doesn't retain heat like black. It's still the favourite colour for most people and is ranked 3 in terms of colour maintenance. So if you want to buy a white colour car, then don't hesitate in terms of colour.
Dusty colours are the winner
If you are the person who can't assign too much time for maintenance, then dusty colours like brown, champagne, taupe, etc. are the best. They hide the dust and grime well and it's the easiest colour in maintenance. Even though it picks up the dirt, grime, mud from the road, the colour can hide it well, which means it becomes less noticeable. Also, as it's not the extreme shade like black, it's forgiving in terms of heat/light transfer.
Metallic blue is in the mid-range
Dark metallic blue is just like the black colour but shows a little subtleness. It stands second or third next to black in terms of hard maintenance, heat retaining, picking up dust, etc. However, it looks just as classy and royal as that of the black colour. It looks aesthetic and connects emotionally towards people who like the colour. But when the stains become too hard to clean on your own, you may have to find a reliable mechanic who can do the job for you.
Red is in the race of winners
Red is known as sports and speeding colour and you might have gotten a ticket too as it's the most obvious colour on the road. But it's not so far from the black in terms of maintenance. The stains don't look as harsh as on the black but they can be noticeable from a fair distance. Even the heat transfer is not as strong as that of black. So, if you prefer red over any other colour and but are hesitating to finalise the decision, don't worry. You can go ahead but prepare to maintain it always.
Grey is one among the best
Grey, silver and their metallic variants are one of the classiest and easiest colours to maintain. After dusty colours, grey takes the position in hassle-free maintenance. It's not as plain as white and as dark as black so it does its job in hiding a thin layer of dust. Moreover, it's also the best colour in terms of heat resisting as it does not attract too much heat.
Which colour should you choose?
So, after a detailed review about each colour, you must have reached a decision or still be confusing. But remember that the decision always comes to what your heart wants. If you want black, then go for it but be prepared to spend time on its maintenance. Or if you want an easy colour, there are many other fabulous choices that are as good as what you want.