Whether it's your parents night off or you want to start cooking, these healthy, easy and no-fuss recipes are a fantastic place to start. 
Not every one of you is a natural chef like chef Flynn McGarry. That shouldn't stop you from flying in solo in the kitchen either. Doable and satisfying, these recipes are the first step on your way to becoming a top chef. 
1. Pizza
Did you know you could use muffin pans to create mouthwatering pizzas?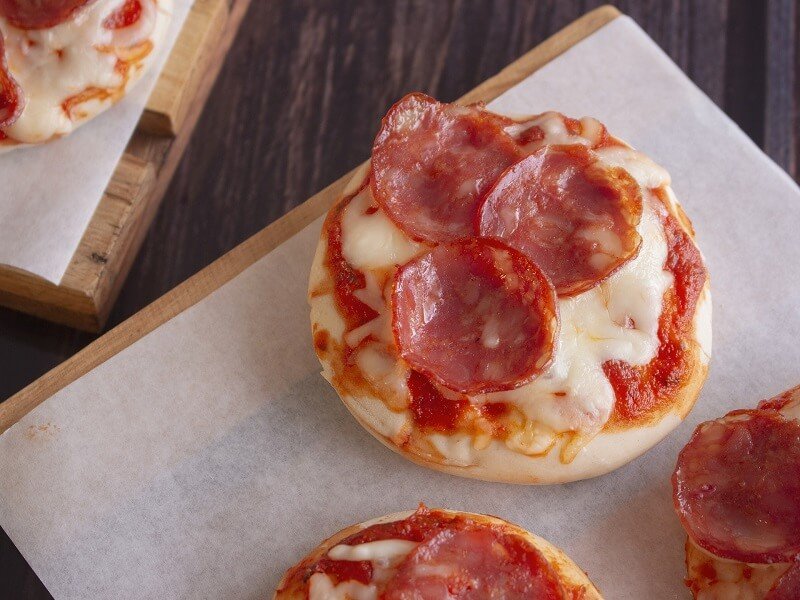 Time needed: 30 minutes
Yields: 6
You'll need:
Toppings of your choice (like pepperoni, pineapple, ham, or cooked vegetables)

1 large tomato, chopped

½ cup mozzarella, shredded

Salt and pepper, to taste

½ lb pizza dough, 6 pieces

11 purpose flour

Olive oil
Method:
Preheat the oven to 450°. Brush the muffin cups with olive oil. 

Lightly flour your kitchen counter and roll out the pizza dough into 6-inch rounds and place them in the muffin pan.

Spoon the topping in each cup. Season with pepper and salt.

Add your favourite cheese on top along with tomatoes. Place the tray in the oven and continue to bake for 10-12 minutes or until the pizzas appear to be crisp and golden brown. 

Remove from the oven and cool for 1-2 minutes before removing them from the pan. 
2. Tacos
In the mood for some Mexican food? Tacos to the rescue!
Time needed: 20 minutes
Yields: 8
You'll need:
8 taco shells (store-bought)

Salt

1 lb ground beef

4 tsp chilli powder

¼ tsp cayenne pepper

⅓ cup tomato paste

3 cloves of garlic, minced

1 yellow onion, finely chopped

1 tbsp olive oil

Lime wedges, cheddar, scallions, tomatoes and lettuce, to serve
Method:
Heat olive oil on medium-high in a large pan. 

Add garlic and onion and saute for 5 minutes or until the onion turns translucent. 

Add chilli powder, cayenne and tomato paste and cook for 30 seconds or until fragrant. 

Toss in the beef along with a teaspoon of salt. Cook and break up the meat using a spoon. Continue to cook for 7-8 minutes. Remove the excess fat and serve this filling in taco shells. Garnish with lime wedges, cheddar, scallions, tomatoes and lettuce before serving.
3. Pancakes
These classic pancakes are easier to make (than readymade ones) and SO much tastier. 
Time needed: 20 minutes
Yields: 4
You'll need:
Assorted toppings (like chocolate syrup, whipped cream, preserves, jams, honey, maple syrup, or butter)

1 tsp vegetable oil

1 large egg

2 tbsp unsalted butter, at room temperature

1 cup milk

½ tsp salt

2 tsp baking powder

2 tbsp sugar

1 cup all-purpose flour
Method:
Preheat the oven to 200°. 

In a bowl, whisk salt, baking powder,  sugar and flour together. Set aside. 

In another bowl, mix egg, butter and milk. Add all the dry ingredients to this mixture and whisk until moistened. 

Heat a large cast-iron or non-stick skillet over medium heat.  Lightly grease the skillet with oil using a paper towel. 

Spoon 2-3 tablespoons of batter (for every pancake) on the skillet and spread it into a big round using the back of your spoon. 

Continue to cook for 1-2 minutes or until bubbles appear on the pancakes. Flip using a spatula and cook for another 2 minutes or until browned. 

Transfer the pancake onto the baking sheet, cover with an aluminium foil and keep warm in the oven until you continue to cook the remaining. 

Serve warm with preferred choice of toppings.
Wrap Up
There you have it — 3 awesome recipes that are perfect for any meal of the day be it breakfast, lunch or dinner. Do let us know which was your favourite one in the comments section below!