An electric bicycle comes with various benefits. It causes zero-emission, promotes more green, no more excessive perspiration following a long ride on your bike, no charge to park the bike and many more. Now, if off roading is your thing and you are on the lookout for a new bicycle, then you can choose a fat tyre electric bike. These advantages outweigh the little bit extra cost you required to spend.
Pros Of Buying A Fat Tyre Electric Bike
In short, fat tyres turn your electric bike into a capable machine to handle critical terrains like rock, mud, hills, beaches, and other offroad conditions. Installing fat tyres also make you ready to go out and enjoy the nature no matter if it's a snowy, rainy or windy day. Riding a fat tyre electric bike is more secure since it's heavier than an ordinary one and keep you stay more planted on the road. Fat tyres further offer an additional suspension which will help you to ride on bad roads and potholes with extra cushion. Below are the benefits of riding a flat tyre electric bike: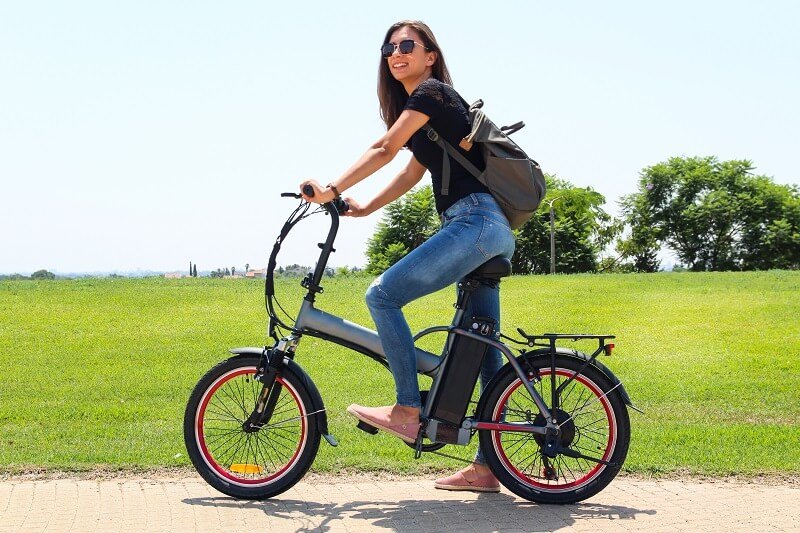 Explore Terrains That Others Afraid To Take On
Those big fat tyres are not just for display; they are there to take you to places where only mountain bikes can go, and they will do that even in the harshest weather conditions. Thanks to their solid build and broad and thick treads, these fat tyres enables one to conquer asphalt, mud, snow, and rock. To put it in simpler terms, anything that comes between you and your journey will be tackled without much fuss.
If you are on a mountain bike on a trail, unfavourable weather like powerful wind and storm can make an impact on the ride. Whereas on a fat tyre electric bike, you are going to be more shielded against the wind since those heavy tyres will be more stable and will reduce the frictions between your cycle and road.
Also, in the winter season, your dream of riding through icy trails will no longer remain a wish only. You will actually be able to glide through those snowy terrains easily and safely where the conventional bikes rarely dare to go.
Do you want to have a beach vacation on your bicycle? You can do that now with a fat tyre electric bike. Fat tyres provide you larger surface area compared to the regular types, and hence offer you extra traction on the ground, allowing one to have a further grip on beach sand.
Needless to say that together with a fat tyre electric bike, your rides are going to be more enjoyable that you only dreamt of so far.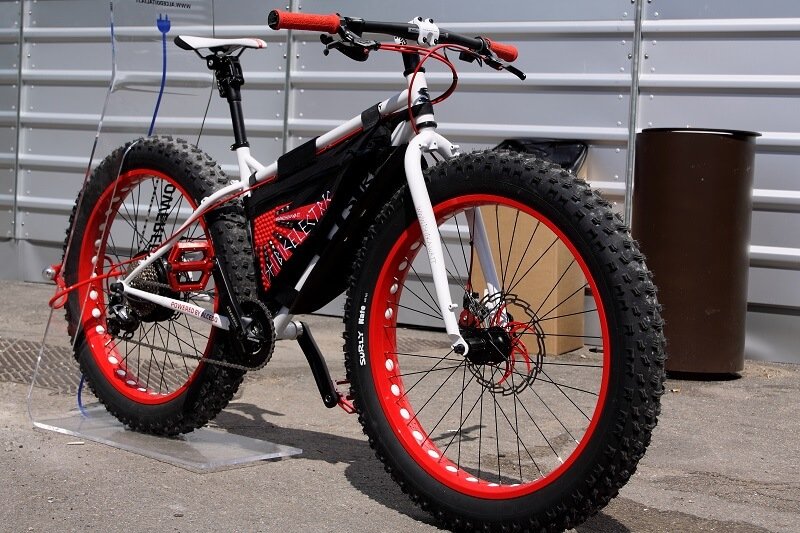 Health Benefits Of Riding A Fat Tyre Electric Bike:
Although many assume that a flat tyre electric bike does require less work, and therefore offer reduced chance of workout effect than a conventional mountain bicycle, the fact is quite the opposite. First of all, since the flat tyres come with much wider rims, one will be forced to put extra effort throughout the riding. Therefore, it's obvious that the thighs and other connected muscles will go through more workout and subsequently will gain in volume as an outcome.
Comparing with a regular mountain bike, a fat tyre electric bike further work on the cardiovascular muscles. Bicycling is a fun, and while a fat tyre electric bike can strengthen your physical ability at the same time.
You may feel more comfortable on some bikes than the others regardless of their pros and cons. Even if you are not very fond of the idea of owning a fat tyre electric bike ever, try it once and see the difference.