Who doesn't like to sit in a beautiful garden with amazing landscape and enjoy the serenity after a chaotic day? But merely planting saplings and green grass doesn't create an amazing landscape, you need to work on it and maintain it to make it look appealing. To maintain a garden and its beauty, you need the right set of tools and equipment, and one such equipment is a lawnmower. There are different types of lawn mower and based on your equipment, you can choose the one that best matches your need. In this blog, we will be discussing the types of lawn mowers and how can you choose the best one.
Types of lawn mower:
1. Self-propelled lawn mower
It is the one that can drive itself. You can steer it, but the transmission propels the mower to move. You don't have to put in much effort to move the mower. Since it requires a machine for transmission, the price of these lawnmowers is on a higher side.
2. Push mower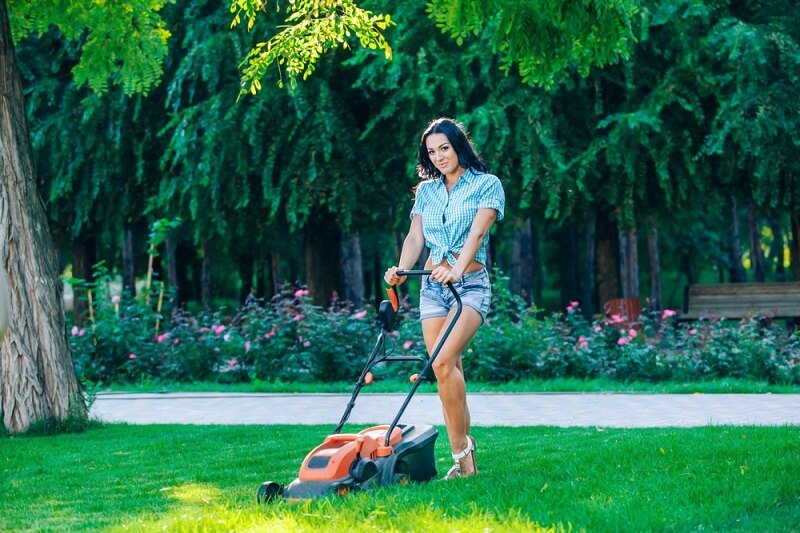 If you are tight on budget and are looking for a cost-effective mower for your lawn, you can consider a push mower. All you need to do is to push the mower in the direction you want to work. You might need to put in some extra effort for this. These may weigh between 60 and 70 pounds. You can check the weight and then purchase the one.
3. Cylinder mower
Looking for a cost-effective lawn mowing solution, then why not purchase reel lawnmowers. These are environment-friendly and don't require any fuel to run. Simply push the mower along and let it do the work. These mowers don't rip off the grass; rather, it cuts the blades of the grass just like scissors giving your lawn a more refined look.
4. Hover mower
The next category that we have is the hover mower. These work on a cushion of air and works anti-gravity. So, if you are looking for a technologically advanced machine for your lawn, consider investing in a hover mower. You can move it sidewise, front and back. Thus, it offers greater maneuverability, thereby allowing you to mow your lawn easily. You can even use this mower in tough-to-reach spots of your garden.
5. Riding lawn mower
If you own a big yard, this will be the best choice. These lawn mowers work like a mini ride, and you can sit on them, move around while the mower performs the task of mowing the land. Again there are different types of riding lawn mowers but make sure that you choose the one that offers zero-turn riding. Based on your budget and requirement, you can choose the right type of lawn mower. Forgiving a nice look at your yard, you can opt for a zero-turn riding lawnmower.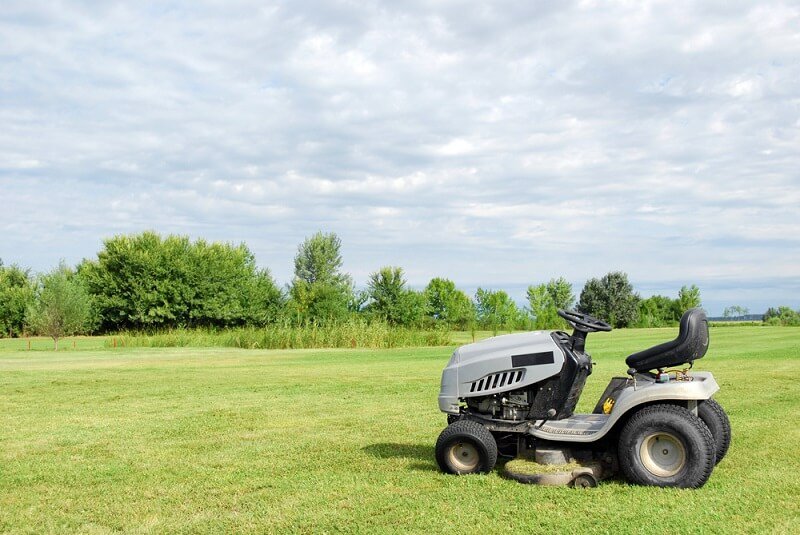 6. Robotic lawn mower
Leave all the worry aside and let this robotic mower do the tasks for you. This automated machine-self analyzes the area and works on mowing the yard. The only effort that you need to make to use this mower is to program it to cut the grass. This is a quiet machine and works as you want. So, if you wish a hassle-free work, then the robotic lawn mower is a good choice for you.
Conclusion
This was the basic information about the various types of lawn mower. When it comes to buying the one, you must assess your lawn's size and the type of cutting you need. Based on it you can buy one. Remember, a good lawnmower can impact the final look and appeal of your yard, so while buying the one make sure you assess your requirement.