Since the recipe includes real butter (and sugar, and chocolate…), I have to give the disclaimer that this is a "mostly" healthy homemade granola. I've made this granola a few times in the past month or so, bringing in plenty of samples to some very happy coworkers. The result of this recipe is granola that is super soft and chewy and also packed with flavor. (Totally healthy or not, it's a great alternative to the packaged stuff!)
{Mostly} Healthy Homemade Granola
yields 10-12 servings depending on thickness adapted from
INGREDIENTS
2 cups oats
3/4 c wheat germ
3/4 c sunflower seeds
2/3 c brown sugar (used light because that's what I had)
1/2 c honey
4 tablespoons butter, melted
2 teaspoons vanilla extract
1/2 teaspoon salt
1/2 cup chocolate chips
1/2 cup coconut flakes
INSTRUCTIONS
Preheat oven to 375. Spread oats and sunflower seeds out on a 13 x 9 baking sheet. Toast 10 minutes. Remove from oven.  In a medium sauce pan over medium heat, combine butter, sugar, coconut and salt. Remove from heat.
Pour the liquid mixture into a bowl and add remaining ingredients. Mix well.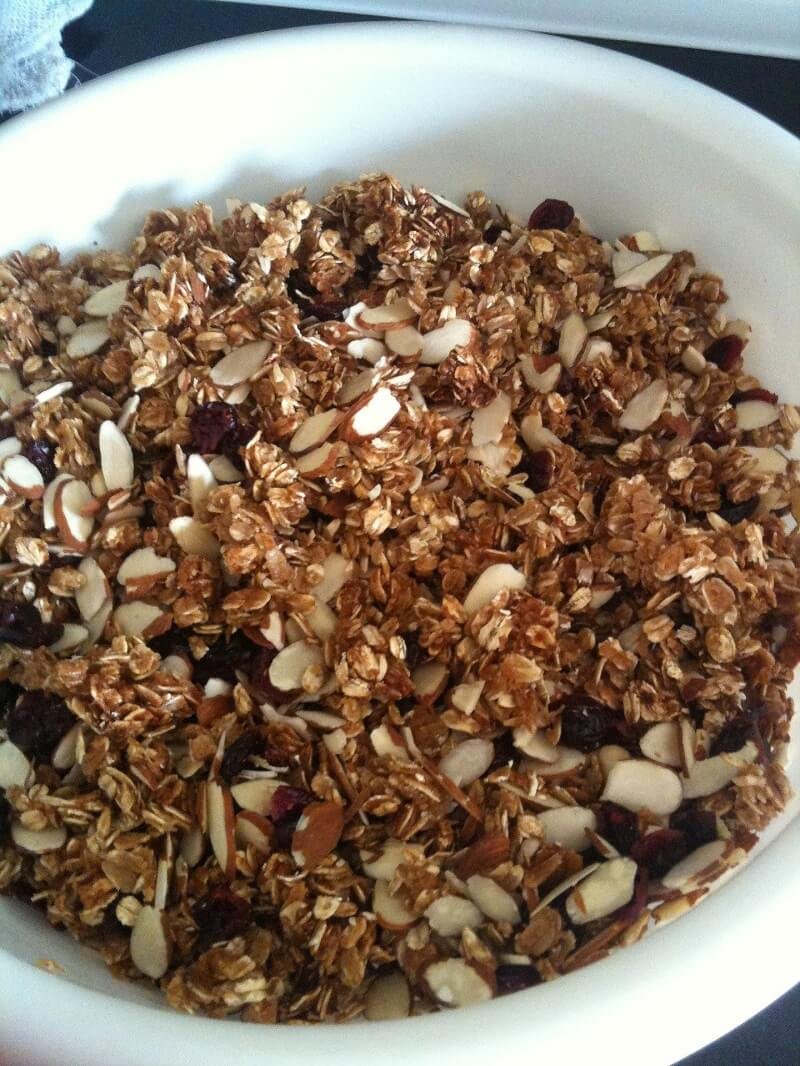 Line a baking sheet with parchment paper or use a silicone baking sheet (my BFF and go-to for baking!). Then pour the mixture back onto the baking sheet. Cover with a piece of aluminum foil or parchment paper and press firmly.
Allow mixture to harden for several hours or overnight. Remove covering and slice into bars. My mixture was so thin that it came out more like cookies, which were actually a lot easier (and less messy) to eat. The granola stays fresh and soft for about a week when stored in an airtight container, also.