Ready to eat your veggies, but with a little more enjoyment than usual? I've made Brussels Sprouts Gratin before using a recipe, but it's always been a little too rich (and involved). Here's my version of BSG using minimal ingredients and yielding maximum flavor.
Cheddar and Panko-Topped Brussels Sprouts Gratin
yields 2-3 servings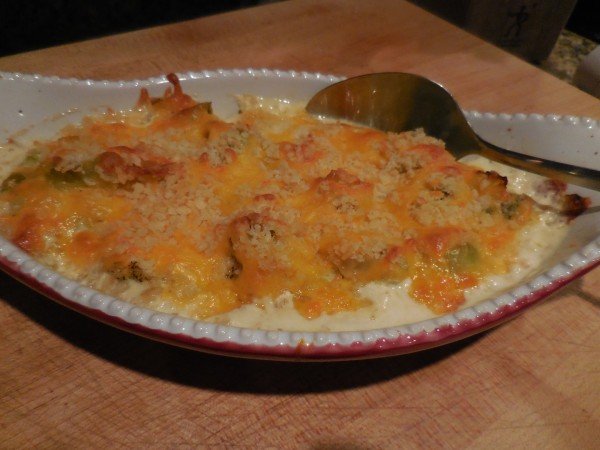 12-14 medium-sized Brussels Sprouts
1/4 cup shredded cheese (used aged Cheddar)
1/2 cup half-and-half
1/4 teaspoon salt
1/4 teaspoon black pepper
1/4 teaspoon garlic powder
1/4 cup Panko bread crumbs (usually found in the baking aisle)
juice of half of a lemon
Preheat your oven to 400 degrees.
Fill a medium-sized pot half-way with water. Bring to a boil. Add Brussels Sprouts and boil until tender (or you can easily pierce with a fork), about 4-6 minutes. Remove from heat and drain. Allow to cool.
Roughly chop up those Brussels Sprouts, removing the end piece that is usually a little tough. Don't over-chop because you want the texture of the sprouts to be maintained when baking.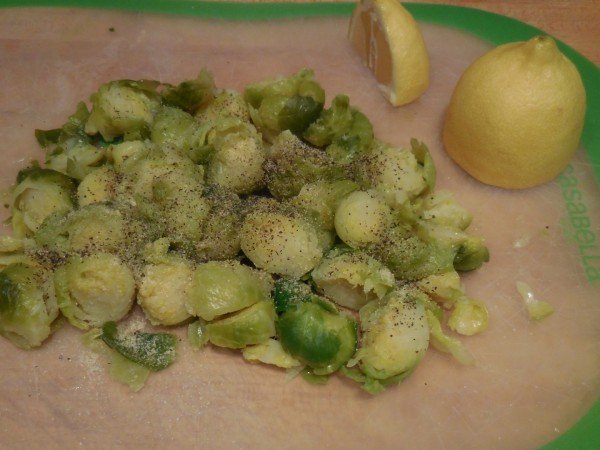 Add chopped sprouts to a bowl. Toss with seasonings and lemon juice. Next, spray a small oven-safe baking dish with nonstick spray. Add Brussels Sprouts to the dish. Pour half-and-half over the sprouts.
Next, sprinkle on that cheese. Then, top with Panko bread crumbs. Add a drizzle of olive oil on top to get the crumbs nice and browned in the oven.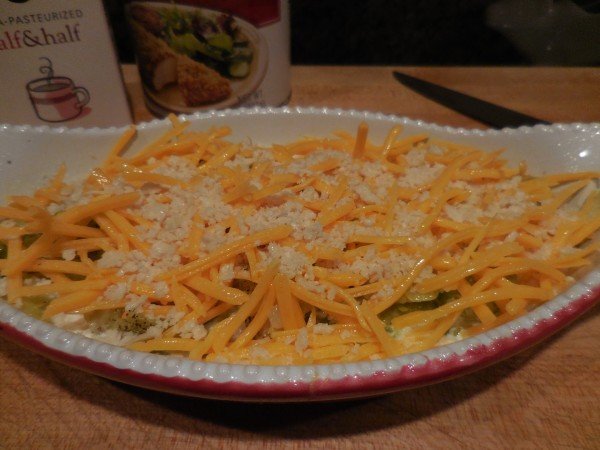 Bake your gratin for 12-15 minutes or until bubbly and brown on top.
You'll never look at Brussels Sprouts the same way again after digging into this baby; swear.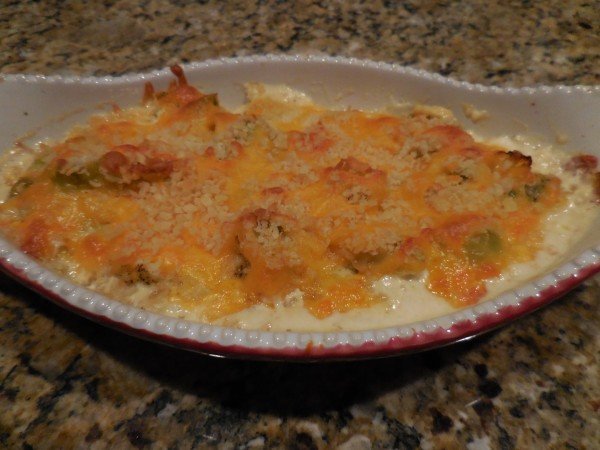 I picked up an oven-safe dish from Kirkland's on clearance and use it all the time for baking smaller dishes like sides. My dish is no longer available, but here's a similar option.