The year is coming to an end. But with recent world happenings, there appear to be so many things that dampen productivity. Notwithstanding, a solid quarter of the year remains and a whole lot could still be accomplished. But how? Thanks to several helpful mobile apps, you can optimize your work this year's end and boost your productivity. Let us take a look at a few of these awesome mobile apps to boost productivity.
Try these 5 mobile apps to boost productivity
This is a popular mention in discussions about productivity apps. Although often seen as a mere note-taker, it could be so much more than that. One defining feature is that you can access and review your notes in it, even after creating the notes elsewhere.
Again, the app lets you capture, not only the link but the content of webpages. Thus, the saved content remains even if, for example, the source webpage is deleted.
Receipts and information about your trips are other things that Evernote captures for you. Examples of these are flight bookings and hotel reservations.
Making the most of Evernote
If you want to optimize your productivity with Evernote, then here are some tips to bear in mind:
Keep things simple – It is easy for one to get overwhelmed with the numerous notes on the app. To prevent this, try grouping them within notebooks. Also, use the Note links feature to connect your notes within a dashboard.
Use Templates – With about 50 built-in templates available to free users, templates are an easy way to keep your notes organized.
Search effectively – If you ever need to find a note, type the name (if you remember it) into Evernote's search tool. And if you don't remember the note title, then type in a word or phrase within the note.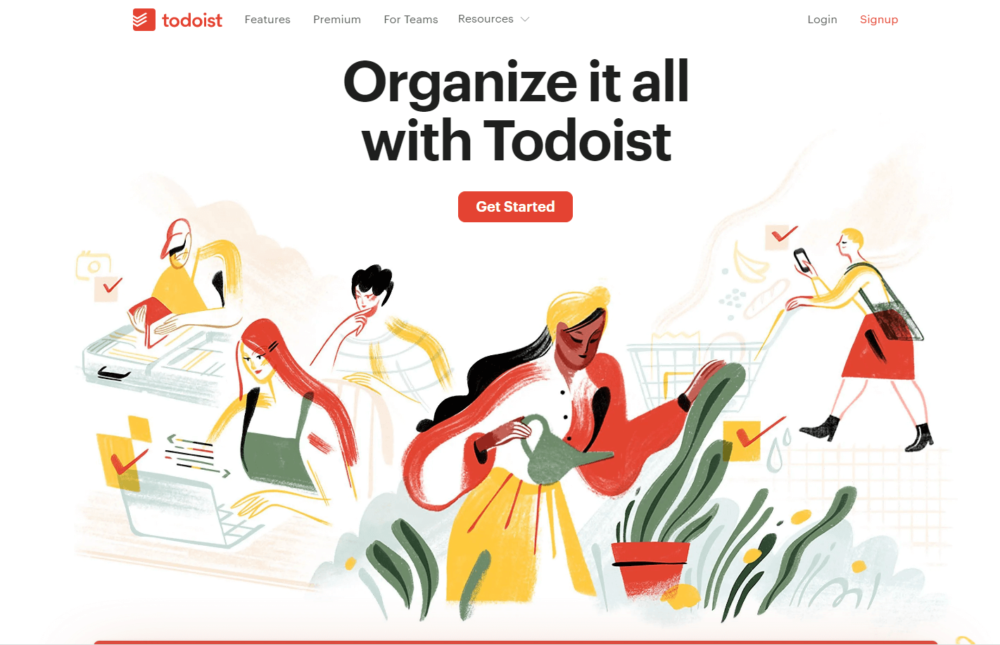 Todoist is another one of the apps to boost productivity that you should consider adding to your productivity arsenal. This app helps you create to-do lists across various synced platforms. Whether on your desktop, Android, iOS device, or the web, you can use Todoist with ease. You can also manage group projects with Todoist by collaborating and sharing notes with others.
If you only require basic planning features, then a free version would suffice. The premium version, however, allows you to label your tasks and collaborate with up to 25 persons. You can even create as many as 300 projects with it. It does these and more at a cost of $3 per month. Again, while these premium features are amazing, the free version is great too.
Helpful Todoist features to take advantage of
Project management – For small-sized projects you handle yourself, you can create a project in Todoist and add all the needed tasks.
Recurring tasks – The "recurring tasks" feature on Todoist takes away the need to create the same set of tasks repeatedly. Simply include how often you need to perform the task in the task description. Examples are "Pay workers every last day of the month" and "upload blog post every Saturday".
Labels and filters – Users of the free version do not get to enjoy the "labels" feature and they get a limited number of filters. However, with the premium version, you will find that these two features go hand-in-hand. They ensure that you stay organized, motivated, and productive.
Boards – This most recent Todoist update allows you to view tasks in the form of customizable cards. The feature makes it easier to visualize your projects and boost productivity.
Quite different from the above productivity apps, Freedom boosts your productivity by acting as an effective website blocker. What it does is to ensure that you do not get notifications from blocked platforms during your "freedom sessions".
So, even if you work online, apps and websites other than those for work do not distract you. No doubt, this will offer peak concentration and focus that is aimed at productivity.
Freedom, however, is a paid app with three payment plans. You could opt for the monthly, yearly, or lifetime plan. There is even a free trial period of 7 Freedom sessions. This is a great opportunity for you to decide whether or not to spend your money.
How to use Freedom for improved productivity?
As with the best apps to boost productivity, using this app requires these simple and straightforward steps –
Select a session. This could be immediate, a scheduled session for later, or recurring sessions.
Select your distractions. These include the internet, apps, or "distracting websites" (social media). You can even customize your own list.
Start a Freedom session and take advantage of the freedom to do more important things and be productive.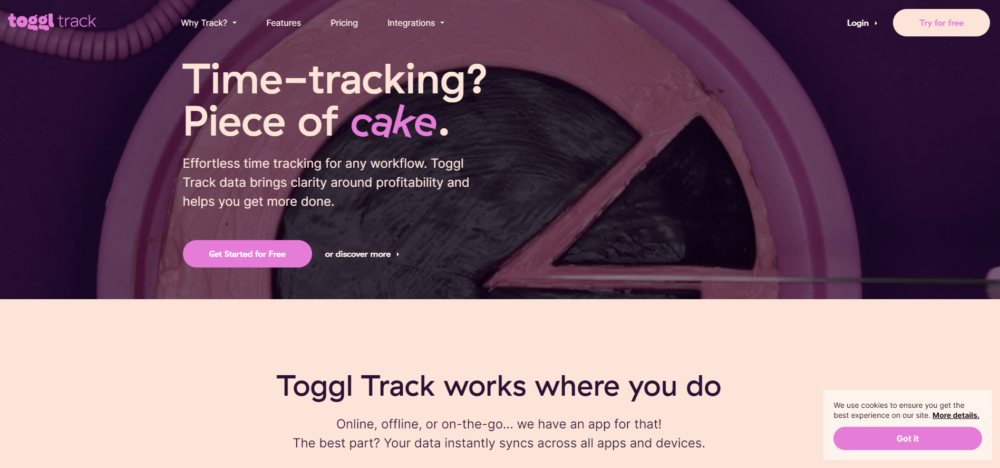 Toggl holds a spot on the list of best productivity apps because it is such an efficient tool for time-tracking. The cloud-based time-tracking app allows real-time synchronization across various devices. With browser and app extensions, you can set a timer and track time spent on any web tool or app.
Besides the free account, there are Starter, Enterprise, and Premium account options to choose from. You can enjoy basic time-tracking features on the free version. However, you need a paid version to experience advanced features. And these features include Toggl's reports, project management, and team management.
Things Toggl lets you do for effective time-tracking
Edit and delete unwanted entries
Manually add time, such as for offline tasks
Take breaks with the Pomodoro timer
Auto-track time whenever triggers that you predetermine are set off
Detect idle time
While you work at your personal productivity and business success, helping the environment can be an extra motivation. And that is what Forest aims at. This innovative and fun-to-use app encourages its users to stay focused through virtual tree-planting. This makes it one of the best apps to boost productivity.
Forest app even partners with a non-profit organization, Trees for the Future, to plant actual trees around the world. It will, however, take up to 2500 virtual coins (coins are rewards for virtual trees) to plant an actual tree.
How to stay focused and productive with Forest?
Purchase the app and sign up for a Forest account
Set a timer for any duration between 10 minutes to 120 minutes to plant a tree. Your virtual tree grows during the set time.
Stay within the app, as your tree would die if you leave. This way, you cannot use your phone for anything else.
Wrapping Up
You might have tons of tasks to accomplish while working from home. Or, perhaps, you simply wish to spend your stay-at-home period being more productive. Whichever is the case, you could use some productivity apps.
Bear in mind, however, that productivity apps do not work alone. Much of their efficiency has to do with your mindset and efforts to build effective work habits. Still, mobile applications for productivity go a long way in making a difference, if you let them.
The apps to boost productivity discussed in this article are available for both Android and iOS mobile phones. Getting any one or several of them would help you make the most of your time. And then, you could receive the satisfaction that comes with being productive.