Even with the partial easing of lockdown, quarantine still leaves us with a lot of time in our hands. And so, it is easy for one to get bored. Fortunately, there are several things to keep you occupied. And many of these are highly productive, so you'd be glad you had the time to get them done. Home decor is one of them and there are tons of quarantine home decor ideas to see you through.
Here is good news – you do not have to be a design guru to enjoy designing your home. All you need is the willingness, your hands, a few materials in some cases, and of course, ideas. So, here are easy-to-do, yet amazing quarantine home decor ideas for you.
Try These Home Decor Ideas During The Quarantine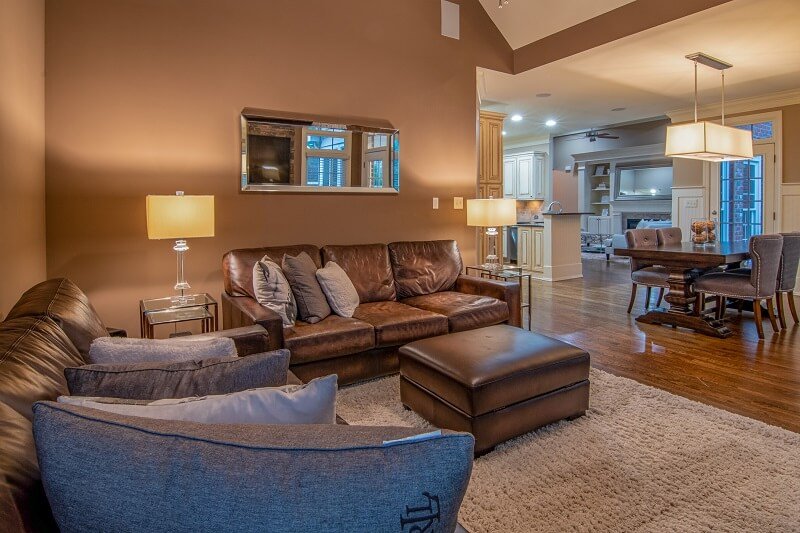 This is one of the easiest quarantine home decor ideas that there are. And you do not need anything extraordinary to get it done. Quarantine and recent world happenings can make one feel exhausted. Sometimes, what we need is to declutter – decongest your room and your mind.
While putting away clutter from your room will give your room a different feel, it will also help you mentally. So, watch out for heavily cluttered areas – shelves and closets, for example. Organize the items and undo the clutter to create a more refined space.
Again, get rid of stuff you no longer need like old papers or worn-out furniture. That way, you can put together the things you still use and give your home an organized look.
Rearranging your home is an inexpensive way to redecorate. You do not even have to go out to purchase anything. 
The COVID-19 pandemic has changed the way we do things and there is no doubt about this. One of the best ways to cope is to follow the changing tides where possible. Changing the arrangement of your room is a subtle but very effective way of reflecting your adaptation to change. 
Look around your home to see how you can change the outlook. It does not have to be a total makeover. Rearrange your furniture, especially portable ones. Moving the shelves and rearranging the items on them, for example, will give your room a different appearance.
This is a home decor DIY you should not miss out on if you work from home. If you have a vacant room, extra closet space, or a nice corner in your room, don't settle for less. DIY your home office – and make it awesome.
There is a long list of things you can do to make your home office pop. With some paper, wood, or leather, you can create customized organizers, pencil holders, and even a phone stand. 
Remember – letting you personalize your space is a primary aim of home decor DIY ideas. So, do not forget to throw in something that really represents you. It could be a statement fabric that you repurpose into your wall decor or a DIY showpiece. 
Whatever it is, customizing your office will allow you "own it". And this would make it easier for you to be productive in your workspace.
If you have leftover paint around, you are in luck. Grab the bucket and your brush – or the spray paint – and get to work.
How you do the painting depends on the quantity of paint you have and what your interior needs. You could do a complete room makeover by giving it a coat of paint or changing the color altogether. 
And if there is not enough paint? That is okay – just give the walls a distressed look or go for a smaller portion. The intent is to achieve a new look, so as long as you feel comfortable with it, go for it.
Walls are not the only things to consider for painting. Don't forget the furniture. You could improve the aesthetic appeal of your living or bedroom by adding color to stools, tables, and shelves.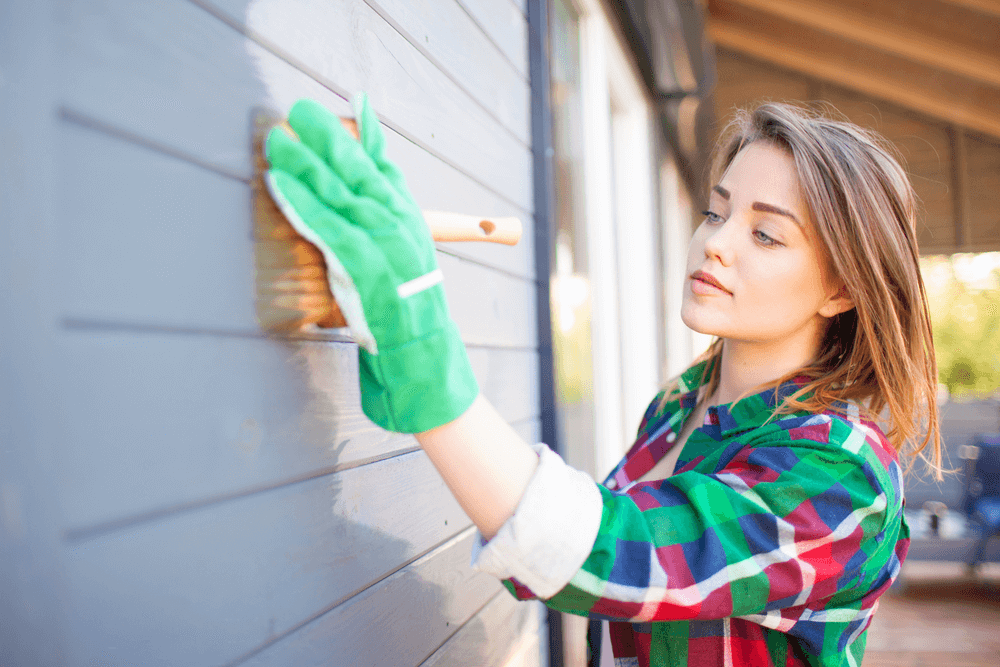 There is something for everyone in this list of quarantine home decor ideas. So if you do not have any paint at all, then this is for you. The key is to get things you already have and then spice up your wall with them. 
If you have kids who draw, take advantage of that and put up their genius masterpieces. And if you have a lot of paintings or framed photographs, then switch them up. You might even exchange those in the living room with those in the bedroom.  
Get your wall looking a new version of itself with innovative decor items. If you have some, frame old photos, postcards, and letters and hang them up. And if you do not, some personal effects – a hat, a musical instrument, or medals – would do just fine. Since your walls are easily noticeable, revamping them will significantly change the room.
Green thumb? This, out of the quarantine home decor ideas, is especially for you. 
You could start out by planting vegetables and micro-greens. Choose plants that you can easily cultivate with your available soil, weather, and schedule. A well-cared-for garden patch, requiring relatively small space is perfect for quarantine gardening. And while you are at it, there is a lot you can do to make your gardening more rewarding.
What if you already have a garden? Now is a great time to stop putting off re-potting that plant or trimming those leaves. Thanks to quarantine, you can spend more time on your garden and make it thrive. 
Felt flowers, tabletop pits, beeswax candles, ring holders, wreaths – DIY craft ideas abound. From cardboard to nail polish, old papers, corks, almost everything can be used for DIY craft. With the items you already have in your home, you can improve your home decor. Most DIY home decor ideas require little or no cost, with a little effort and time.
A search on the internet would leave you with tons of things you can do. So look for possible DIY materials you have and find something creative to do with them.  In the end, you would have a beautiful work of art to add to your decor as the product of your labor.
Final Thoughts
Home decor can be so much fun. It is such a great way to pass time. By keeping you home, the quarantine gives you an opportunity to flex your interior decor muscles. 
You might have wanted to paint your walls for a long time or to incorporate new furniture into your decor. Well, now is the time to get those done. And even if you've had no prior plans but simply want to make changes, then quarantine home decor ideas are for you.  
The home decor ideas in this article are fun, inexpensive, and easy to do. Whichever one you decide to do, you can be sure of being proud of your home decor DIY even after quarantine.