While choosing the right contact lenses for yourself, you need to consider various points. The first and foremost thing that you need to do is to visit an eye doctor. They will help you diagnose the eye refractive problems and errors and will write a prescription. People who mostly do not want to wear spectacles, go for contact lenses as they are easy to wear, and they also match well with your dresses. If you are fashion conscious also, then contact lenses do provide a good opportunity for you.
Variations of Contact Lens
It is always better to take advice from the professionals and then choose the brand of contact lens. Make sure that the contact lens fit you perfectly and you feel comfortable wearing them. You can take the help of an optometrist.
There are different kinds of lenses available in the market today. The two basic choices that you get is between the soft and hard contact lens. The most common type of contact lens that people wear is the soft lens. They are available in many colors and designs.
Common contact lens variations are: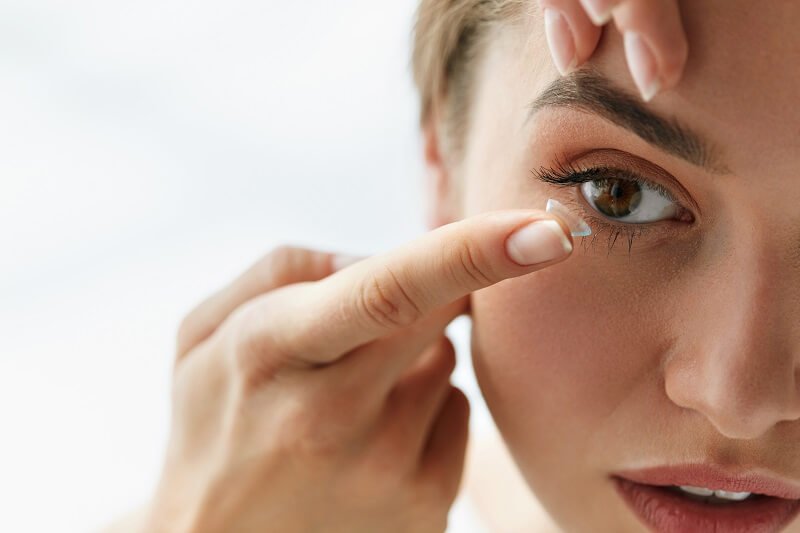 Daily wear
The daily wear contact lenses are inexpensive of all the other types of lenses found in the market. One can wear them throughout the day but make sure that you disinfect them after you take them out every night. You need to maintain your lenses. Carry the contact lens solution and a handy case along with you always.
Disposable
The daily contact lens can be thrown away after use. These are the low maintenance form of lens.  One has to weigh convenience over the cost. Monthly or weekly disposable lenses also work in the same way as the daily lenses do. You can buy disposable lenses in sets or in packages.
There are other variations as well which includes the extended wear, multifocal and toric. Each one has its characteristics and benefits. But above all, you need to consider the points mentioned below to make the right choice of contact lenses.
How Often Do You Want to Wear Lenses?
You need to consider how often you want to switch from your normal glasses to contact lenses. Will you wear them on weekends or special days? In such cases, the doctors suggest you wear a soft contact lens. These can be worn whenever you want. To become comfortable, you need to wear hard contact lenses.
The Sharpness That You Want
The rigid permeable contact lens or the hard contact lens provides sharper vision. As mentioned earlier, people who suffer from Astigmatism should wear these lenses. The people who do not have this condition can also wear these without any problem.
Can You Take Proper Care Of The Contact Lenses?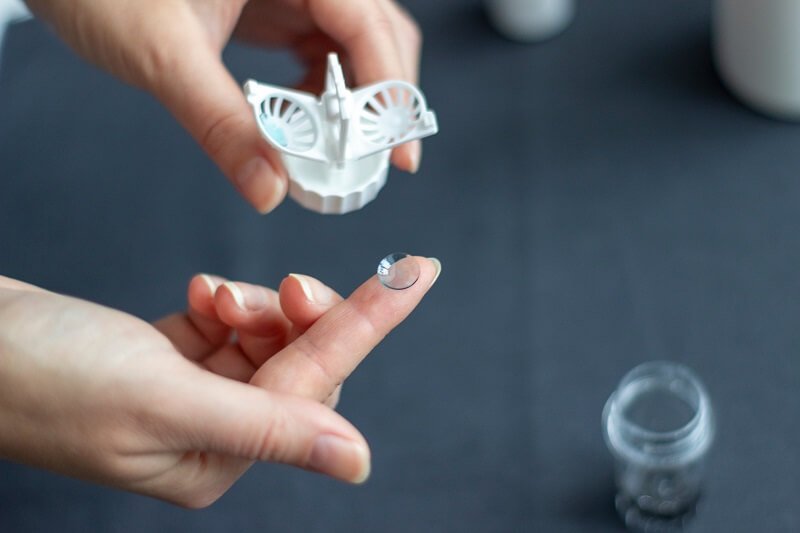 One should always follow the instructions that the professional provide you with. These will help you avoid problems like corneal ulcers and other eye infections. Your consultant or doctor will prescribe you the right lens solution and also the procedure of cleaning the lens which one must follow.
If you think you cannot take care of the lens properly, you can also choose disposable lenses. These have reduced the chances of getting any eye infection. All lenses require regular care. For instance, if you buy disposable lenses, then you can always throw them out after initial use, but if you buy permanent lenses and yet do not want to wear spectacles, then you need to clean and keep the lenses properly locked on boxes, covered with cotton.
These were some of the points that you must consider before buying contact lenses for your use. Your eyes are the most delicate organ. Take proper care of your eyes and choose the lenses of good quality and company by considering the above-mentioned points.