The right way to refurbish your home does not start with the kitchen and end with the bedroom and the balconies. Bathroom renovations can help in the face-lifting of your home and are quite time-consuming. It is not a DIY job, and you need to hire certified professionals to get the work done.
You can choose the raw materials that will be necessary to refurbish the bathroom and the toilet area. It will be better if you go for modern amenities and plan in advance for better space optimization so that the ambiance gets improved and visually aesthetic.
You can go for the highly effective DIY techniques, or else, you can also hire professionals to conduct the entire process of bathroom renovation. Choosing tiles, wall colours, bathroom floor patterns, tubs, taps, faucets, and multiple other amenities that are to be added to the bathroom when the renovation starts, is a matter to remember.
Also, you should only talk to expert companies as they give you the best varieties and you get the finest quotes from them. Hence, if you feel that the look of the bathroom is dull, and it requires face-lifting to a large extent, then you can surely go for a renovated look.
What Are The Factors To Consider Before You Go For Bathroom Renovations?
There are certain factors to consider before you go for bathroom renovations: You can go through the following points:
Optimize the space: When you start with your bathroom renovation project, the first and foremost thing to know is how much available space you have. If it is a flat or an apartment, then you can go for a small-scale but compact renovation, while on another scale, if you are living in a sprawling home or a lavish apartment then you can go for a large-scale renovation that may take time.
You need to decide to what extent is the renovation necessary. When you see water leakage, seepage, faulty faucets, rusty cisterns, broken bathroom beams and columns, and fading walls and floors, then you can be sure that the bathroom needs proper renovation.
When you know that children are growing up, and very frequently guests come to your home, then you can go for bathroom renovations, as that becomes necessary.
What Would You Do For DIY Bathroom Renovations?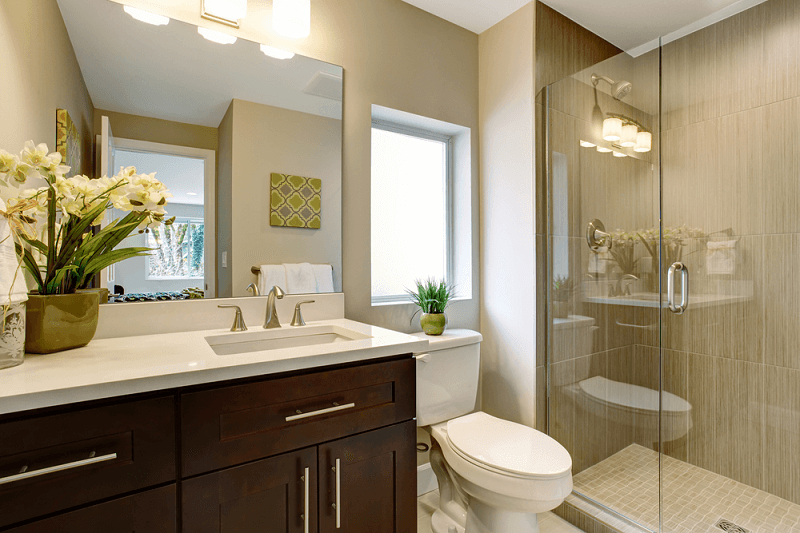 You can go utilizing the best DIY techniques for bathroom renovations by using some simple tips and tricks. For instance, you can change the wall colours and place wallpapers that are colourful. Choose from geometric patterns and designs, floral motifs, bright or muted colour combinations that will look their best when they are reflected in the light.
In addition, you can also go for small repairs that might be required. For instance, you can repair the pipe fittings, the water channels, the sewage, and the entire pipeline in order to get a clean, clear, and unhindered water supply all throughout the year. You can go through some of the home improvement magazines and check the kind of designs that are made as part of the DIY technique. Moreover, you can also mix and match floor and wall colours, arrange the overall lighting arrangement to make the available room look larger. LED strips, small light chains, floral lamps, wall-mounted lights for the bath and the basin area, all give a distinct look to any existing washroom. Moreover, with the DIY methods, you can also experiment with stone and wooden racks that you can use for storing a large number of items like soaps, shampoo bottles, and other necessary items for bathing.
Now you can also go for the online consultation with many of the renovation specialists who will show you the best remodeling and renovation plans that can give you the best value for money for your bathroom renovation.